Most Advanced WordPress Themes
Chimp Group is a creative, agile and passionate design agency. We use all our ideas, innovation and experience to bring a design highly agile, responsive and valuable. The best designs of Chimp Group speak to your audiences delivering the effective image of your business.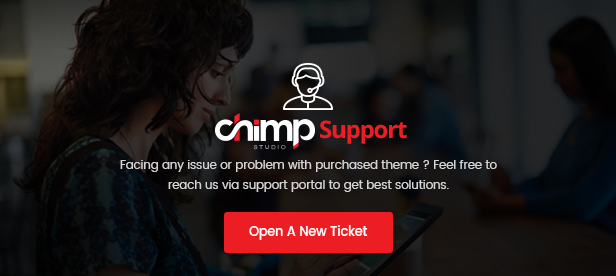 Thank you so much for purchasing our item and being our valued client. We really appreciate it and hope you will enjoy experiencing our theme If you have any question or facing any difficulty using our product, ask for the dedicated support. All support will be given through our specialized support system at Chimp Support. We usually respond support ticket within 24 hours in weekdays, depending on the number of requests in queue. Support request sent during weekends / holidays will be processed on Monday / the next business day.
Looking for a Trusted Customization Agency?
We understand that every theme does not fulfill 100% needs of every buyer, thus modification becomes necessary. We know our theme more than anybody does, we can modify it to match your exact needs. We have advantage to developing the theme, thus we are most economical in customization market. You can request a quote for your project here: Customization Portal
Public Collections
View All Collections