Don't hesitate - buy our themes!
Greetings from Ukraine!
Our team consists of 13 web specialists -
• 2 designers;
• 5 developers in different CMS/carts;
• 2 html frontend developers;
• QA/Tester;
• 2 Project Managers;
• SEO specialist.

Please pay attention to our bestseller featured concept – YourStore. It won Shopify most wanted contest! It was released for all top eCommerce solutions: WordPress WooCommerce, Magento, Shopify, OpenCart and ZenCart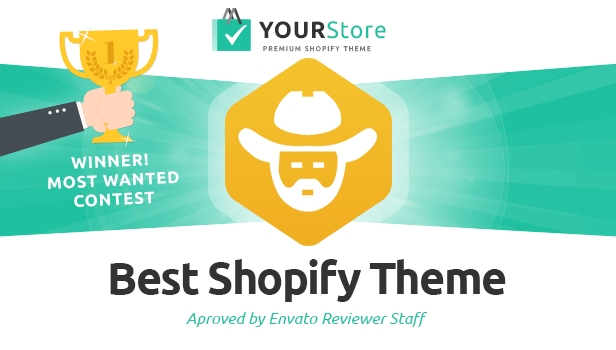 WOWmall – fastest WooCommerce WordPress theme
The only place where you can get qualified support for our products is our support forum:
http://etheme.tonytemplates.com/forum/
There are few simple reasons, because we used such scheme:
it is very inconvenient for us to monitor multiple places if support requests where made ( themeforest different products, our themeforest mail account, facebook group, twitter etc) Therefore We decided to channel those requests at one place and make it available to everyone so everyone can get benefit.
Please Note: Support is limited to questions regarding the theme's features or problems with the theme. We are not able to provide support for code customization or third-party plugins/extensions.
Our support is available 10.00 – 20.00 GMT + 2 (Monday – Friday). We usually get back to you within 24 hours (except holiday seasons which might take longer).

Testimonials
"This theme is very fine and the support is very quick. even if you have some magento lack, they help without problem. Great guys" (interacom75)
"Whoever having problems to customize or install this theme, it's likely to be their fault, not reading the documentation well nor doesn't know how to use Magento. I don't have any problems to customize this theme so far. If you ask valid questions regarding customization, you will get a quick response. I highly recommend this theme for everybody!" (soonbig )
"Just bought this nice team and held a prompt and great support from etheme, i will recommend them to my friends. Thanks for all Michel" (micper)
"I want to thank you guys for taking on board my suggestions and making this theme really workable. Respect." (benau)
"Hi Guys, Many thanks for the great suppor. I would certainly recommend your themes and your excellent support." (hylt)
Don't hesitate. Buy our themes. Good luck
You can visit our official site here TonyTemplates
Public Collections
View All Collections