Magento themes & stabilized planetary orbits.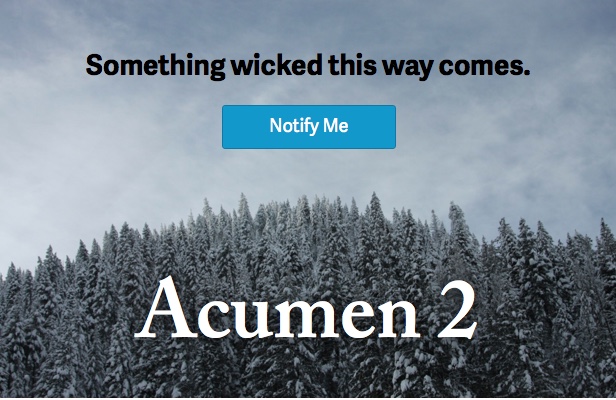 Gravity Department is smart. We control gravity. That's proof.
GravDept rebuilt every template in Magento with semantic, accessible HTML5 markup. A custom 12-column grid system unifies every layout. All browsers bask in progressive enhancement. Magento power behind, and GravDept know-how in front.
Spoke 4x at Magento's Imagine conference
I've attended all three Magento Imagine conferences (2011, 2012, 2013, 2014) and spoken alongside Magento and eCommerce experts:
The Facts
Started using Magento in August 2009.
Member of Magento's Certification Advisory Board — we literally write the certification exams to qualify Magento developers.
Also a Magento Certified Frontend Developer (naturally).
Not just themes — GravDept consults, designs, and builds for real clients like Skinny Ties and Angry Birds on Magento.
Acumen is one of the best selling Magento themes.
GravDept has published updates for every stable Magento release.

GravDept has sold hundreds of Magento themes, and seen Magento running in 40+ different server environments. We know from experience what works and what doesn't.
We recommend Nexcess hosting for Magento websites without hesitation. Each SIP (Secure Isolated Platform) is an entirely self-contained and fine-tuned eCommerce environment. They provide the most stable, secure, and scalable out-of-the-box Magento hosting solution.
Dell Enterprise servers
Full PCI compliance
Nightly database backups
R1Soft continuous filesystem backups
7.5 GB RAID 10 storage
16 GB DDR3 memory
75 GB/mo bandwidth
Email hosting included
Facilities in United States, United Kingdom, and Australia
24/7 support (seriously great team)
Free setup
Free migration
GravDept uses a Nexcess SIP-100 server to demo Acumen, and fully recommends Nexcess to clients. They have hosting plans to that scale to companies of all sizes.
Support
All support inquiries are answered within 24 hours from Monday – Friday, and usually on weekends too. Support is available for verified purchasers only.
Public Collections
View All Collections