Music and SFX for games and more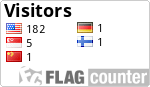 If you browsed my page and found a file that sounds ALMOST right for you, you only need to change it a bit, don't hesitate to write me!
Please feel free to contact me if you want:
to make some existing music or sound longer or shorter;
to change the pitch of an existing sound (make it higher or lower);
to change the tempo (speed) or tonality of an existing tune;
to create a loop froom an existing tune or sound;
to buy a pack of thematic sounds (if there's no pack yet) or an individual sound from a pack (if there's no individual sound yet);
to write a new tune or to design a new sound.
P.S. I am updating my page, please check it out later.
Public Collections
View All Collections