Beautifully Simple WordPress Themes
We create beautifully simple WordPress themes that are well thought out and easy to use.
Support
We have a dedicated support system to offer provide fast, friendly support when you need it. Check it out at themovation.ticksy.com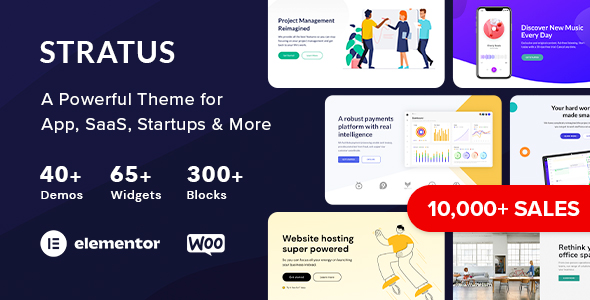 Stratus – An App, SaaS, & Product Showcase Theme
Designed specifically for App and SaaS companies, startups, product development companies, and businesses with a specific focus on lead generation, product and service showcasing.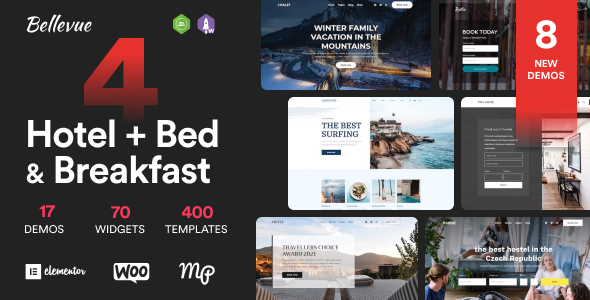 Bellevue – Bed & Breakfasts + Small Accommodations
A Hotel WordPress Theme with a Premium Booking Plugin
The Bellevue Hotel WordPress Theme is a smart choice for your next website project and we think you'll love using it. It's a natural fit for Hotels and also perfectly capable for Vacation Rentals and Bed & Breakfasts. It comes bundled with one of the Best Hotel Booking WordPress Plugins available. As a bonus Bellevue also includes several WordPress Booking Calendar add-ons and is priced at a very competitive $59.
Bellevue is packed with variety. It is actually 14 WordPress Themes coupled into 1. That's upwards of 400 unique Hotel and Vacation Rental page layouts. Each inspiring design is easily customized by you from top to bottom. Everything is instantly available to you with our 1 click setup guide launched from the Bellevue dashboard.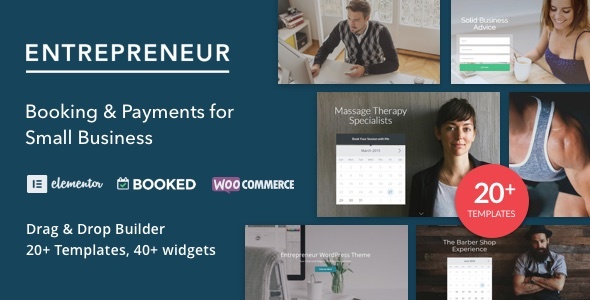 Entrepreneur – Booking for Small Businesses
Entrepreneur helps convert visitors to customers using built in conversion forms, booking, and scheduling calendars. There is so much you can accomplish with this theme.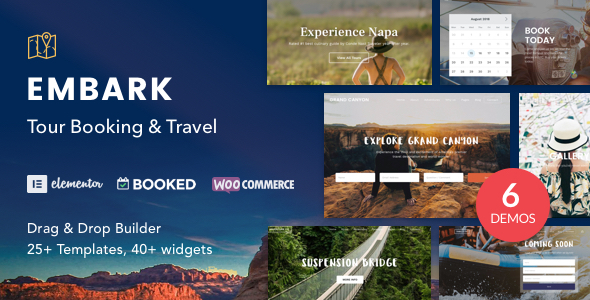 Embark – WordPress Theme for Tour Companies
Booking, Payments and Scheduling – bundled together into one theme! Designed for Tour Companies looking to showcase their tours and for organizing their tour bookings.
Pursuit – Flexible App & Cloud Software Theme
A premium WordPress theme for App and SaaS companies, startups, and businesses with a specific focus on lead generation, product and service showcasing as well as all the important features you need to make your business successful.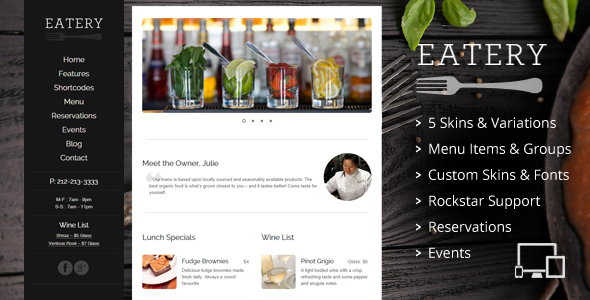 Eatery – Responsive Restaurant WordPress Theme
Clean, crisp, and designed to delight. Specifically created for restaurants & cafés, we think you will find more than one use for this theme.
Public Collections
View All Collections