Able pro v7.3 released. Older v6.1 is still included in download package. Please check detailed change log at the bottom of the page.
Angular 4, 5 & 6 separate folder available in download package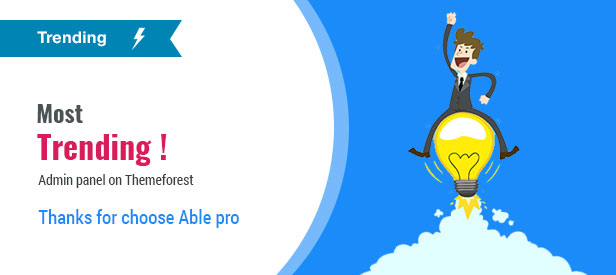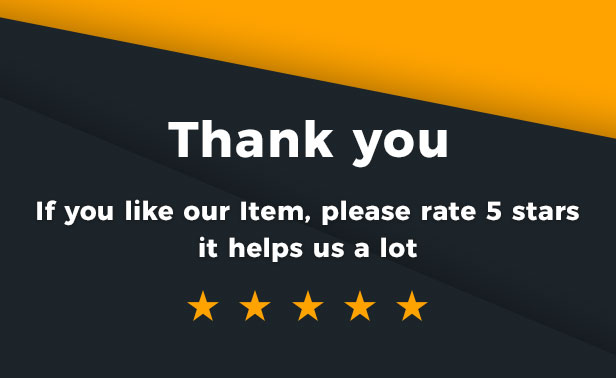 Sneak Peak of our few customer's Review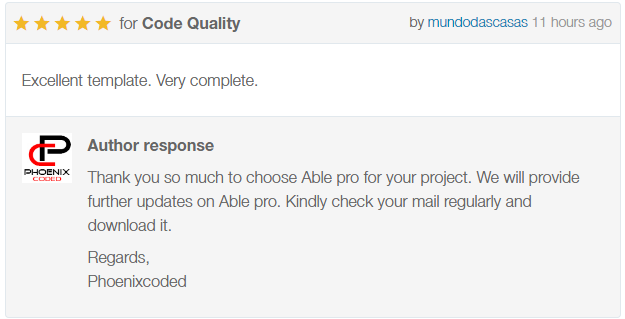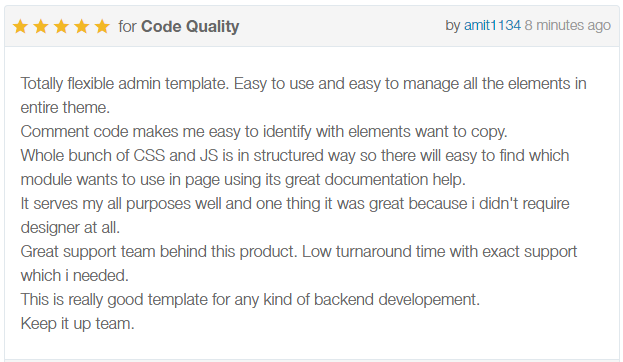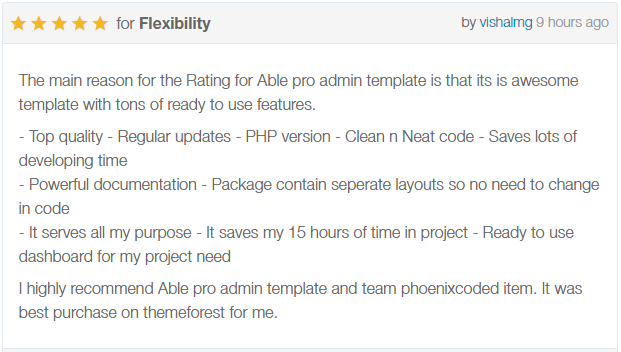 Description
Able pro 7.0
– is fully responsive admin template crafted by Phoenixcoded in Bootstrap4 framework with material look and feel. Hurry up !!!!
Similar Products
Updates

10-05-2018 - Release v7.3
-----------------------------------
- Note - skip version v7.2
- Major changes in both HTML & Angular versions.
- older version v6.1 is still available in download package.
- Angular 4 & 5 version also still available in download package.

HTML
--------
- Added documentation in download package.
- Menu hover transition remove.
- Menu hover & active radius reduce
- Authentication Pages change
- File upload page change.
- Box layout improved.
- Few of bugs fixes

Angular
---------
- Release Angular 6 compatible version.
- The horizontal version available for Angular 5 & 6 too.
- Added more components. Check attach documentation for that.
- Responsive bugs solve.
- Apply all HTML version changes in Angular

12-02-2018 - Release v7.1
-----------------------------------
- Angular 5 version for newer Able pro 7.0
- No change in HTML version.

30-01-2018 - Release v7.0
------------------------------------
- Remove support of Angular 1 Version
- New Menu Layouts + Versions available.
- Angular 4 Version Available now for older version v6.1
- Its completely  different from v6.0
- Documentation changes for v7.0

28-09-2017 - Release v6.0
------------------------------------
- Bootstrap 4 Beta version compatible
- Bower Components folder structure changed. Changes made on every HTML Pages which contain bower components.
- Bower installation through bower-installer 
- visit https://github.com/rquadling/bower-installer for more info
- Bugs fixes on Menus
- No change in Angular version
- note :- Its not recommended to use Able pro v5.0 with 6.0 OR you may replace CSS / JS assets/ files for a new update.

01/05/2017 - Release v5.0
------------------------------------
- Bug fixes

03/04/2017 - Release v4.0
------------------------------------
- Angular version included in package with Bower, Grunt compatible

09/01/2017 - Release v3.0
------------------------------------
- RTL - Boxed Version included in Package.
- PHP version Horizontal mobile menu fix.
- Changes in all .html files for better performance.
- Detailed change log provided in Documentation.
- Kindly replace all CSS / JS files for better effect.
------------------------------------

24/01/2017 - Release v2.0
------------------------------------
- Seperate folder for Horizontal - Vertical Layouts with light and dark version seperate too.
- Seperate folder for PHP version.
------------------------------------

21/01/2017 - Release v1.0 Initially