Hello!
My name is Alexey. I develop premium WordPress themes for ThemeForest, and I really love to do it!
I make easy-to-use, clean and elegant themes, and at the same time I try to make them functional and customizable. I also want to say Thanks to everyone who likes my themes!
Demonstration of all my themes: http://preview.birdwp.com/demo/
Support
Important information! Unfortunately, from 15 to 31 July 2020 I will not be able to answer support questions (these are questions in the comments, emails, and refund requests). At this time I will be in another city, where I will not have access to my working computer
However, please do not worry – from August 1 I will answer all your questions in the order in which they were received. I apologize for the inconvenience. P.S. Sometimes I will have the opportunity to check my mail, and in this case I think I will be able to answer some emails (however, I can not give guarantees, but I will try). P.S.S. Do not forget about the documentation, which has the answers to most questions. In addition, the answers to some questions are in the comments section on the theme page on ThemeForest.
I answer all questions every day from Monday to Friday from 8:00 to 18:00 (GMT+3) within 24-48h in the order they were received. Please do not panic if I do not answer too long – I love my customers and I will answer all the questions that I get
All my emails with my answers from the "Undeliverable" category are here: http://birdwp.com/undeliverable-emails/
Please remember that according to the Item Support Policy, item customization is not included in item support. This means that if you need to make changes to a theme, add some new function, or integrate a third-party plugin into a theme, then I will not help you with all these changes. For customization services that will help you tailor the item to your specific requirements, I recommend you visit Envato Studio, where there are many excellent professionals who can help you, or you need to make all your changes yourself. Remember that these are the official Envato rules, and we all must obey these rules. Link: https://themeforest.net/page/item_support_policy#whats-not-included-item-support
My social profiles
My WordPress Themes
Nimbo – Personal WordPress Blog Theme / Read more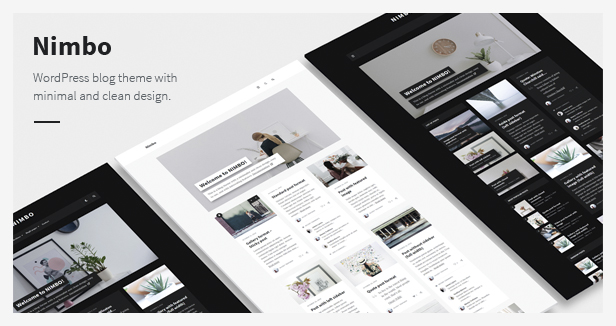 Ammi – Minimalist WordPress Blog / Read more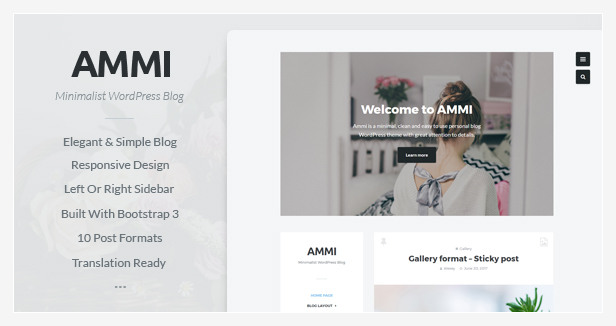 Melissa – Personal Blog/Magazine WordPress Theme / Read more