Simple is smart
Electron Themes Is a creative agency that connects a brand with the customers through strategy and design. Our goal is to make a long-lasting relationship between your brand and its audience by crafting a compiling picture of our brand.
Check all the products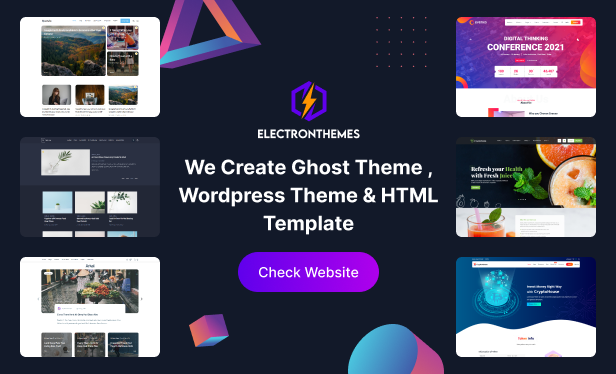 What we do
We create beautiful and crafted Ghost and WordPress themes. Our customer is happy with our super fast support. You can see our customers feedbacks that are the most valuable to us.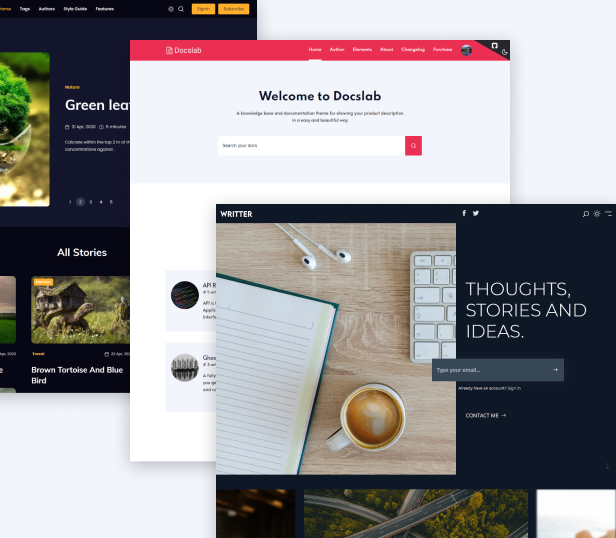 We create:
HTML Template
Ghost Blog Themes
WordPress Blog Themes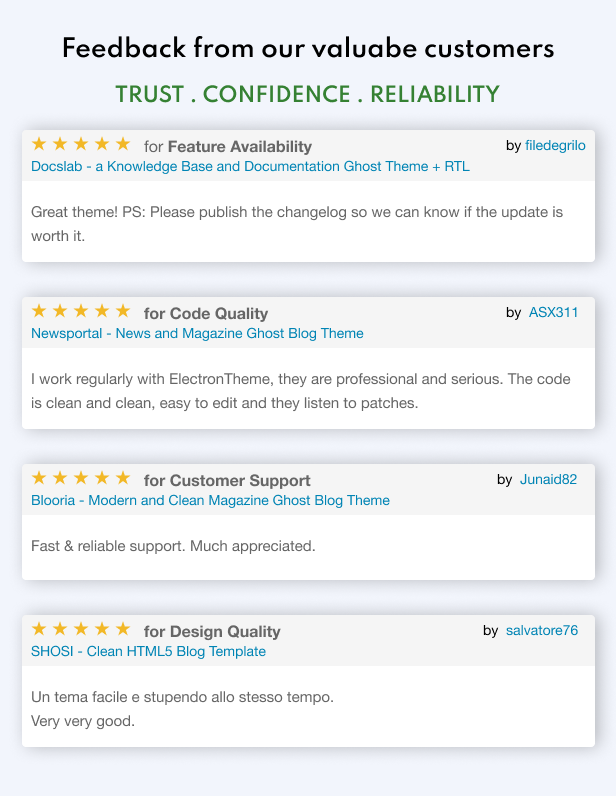 Contact us for your project.

Public Collections
View All Collections