EBM Audio
Hey, my name is Erron Mader. I'm an audio engineer, sound designer and composer. My goal is to bring the highest quality audio to any project, while maintaining a sense of originality and integrity.
Testimonials
"Erron is an excellent audio designer with a passion for doing great work. I've had the opportunity to work with Erron on several projects and everyone of them have been a success for us and our clientele. Erron is an exceptionally talented audio designer with an attitude and work ethic that can't be beat."
-Jesse Spink, Creative Director @ Ayogo Games, Vancouver, BC.
"Erron worked in a professional way to deliver sounds to our team in a timely manner. His work was creative and fit the ambiance of our game to a tee. I would recommend Erron to anyone looking for a sound designer for their game."
-Ryan Cochlin, Lead Developer @ Eruptive Games, Vancouver, BC.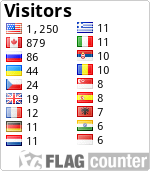 Public Collections
View All Collections