Welcome to My World of Music!
If you like classical music, then this is the right place for you!
Popular Classical Orchestra Music Pack
Popular Elegant Classic Pack
Funny Orchestra Pack
Marches Pack
Orchestra Pack
Suite No 2 by Bach
Mozart Piano Pack
Gentle Classical Piano Pack
Popular Classical Music for Piano 1
Popular Classical Music for Piano Pack 2
Three Gnossiennes by Satie
Three Gymnopedies by Satie
Wedding Processional Music
Popular Classical Children's Themes
Classical Music

Feel free to contact me with any questions.


VideoHive and ActiveDen authors:
You are more than welcome to use any of my preview tracks in your video items!
Please, do not forget to link to the music in your description.
Thank you very much!
Collection Marketplace Projects Using My Music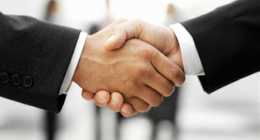 YouTube Usages
All my royalty free music is protected and registered with ContentID and you may receive a 'matched third party content' notice on your video. This is perfectly normal, your channel's standing will not be affected in any way and your videos will not be removed.
The License Certificate purchased via AudioJungle is used to demonstrate to YouTube that you are a legitimate user and have full rights to use the music within your online videos and productions.
So to quickly clear any potential 'Third Party Content' claims using my music on YouTube, please visit this page: http://adrev.net/contact-us
using your video links, copy/paste in the contents of your License Certificate and state that you 'have licensed music by Flutist'. Claims are cleared within 24 to 96 hours.

Public Collections
View All Collections