FlyTemplates.com - We help you to create a website faster.
We are a team of experienced and passionate WordPress developers & Designers that decided to sell exclusive "Premium WordPress Themes" on ThemeForest.
Benefits if you choose our Themes:
* Money back guaranteed in 30 days
* Professional FREE Support
* Well Documented Products (+regular videos & articles on our blog)
* Help with theme installation
Support
Support & Pre-Sale Questions:
support@flytemplates.com
Support Program:
Monday – Saturday (GTM +2)
9:00 – 22:00
What is included and what's not in the Support.
It's simple! Make a Page in 3 minutes with Drag & Drop.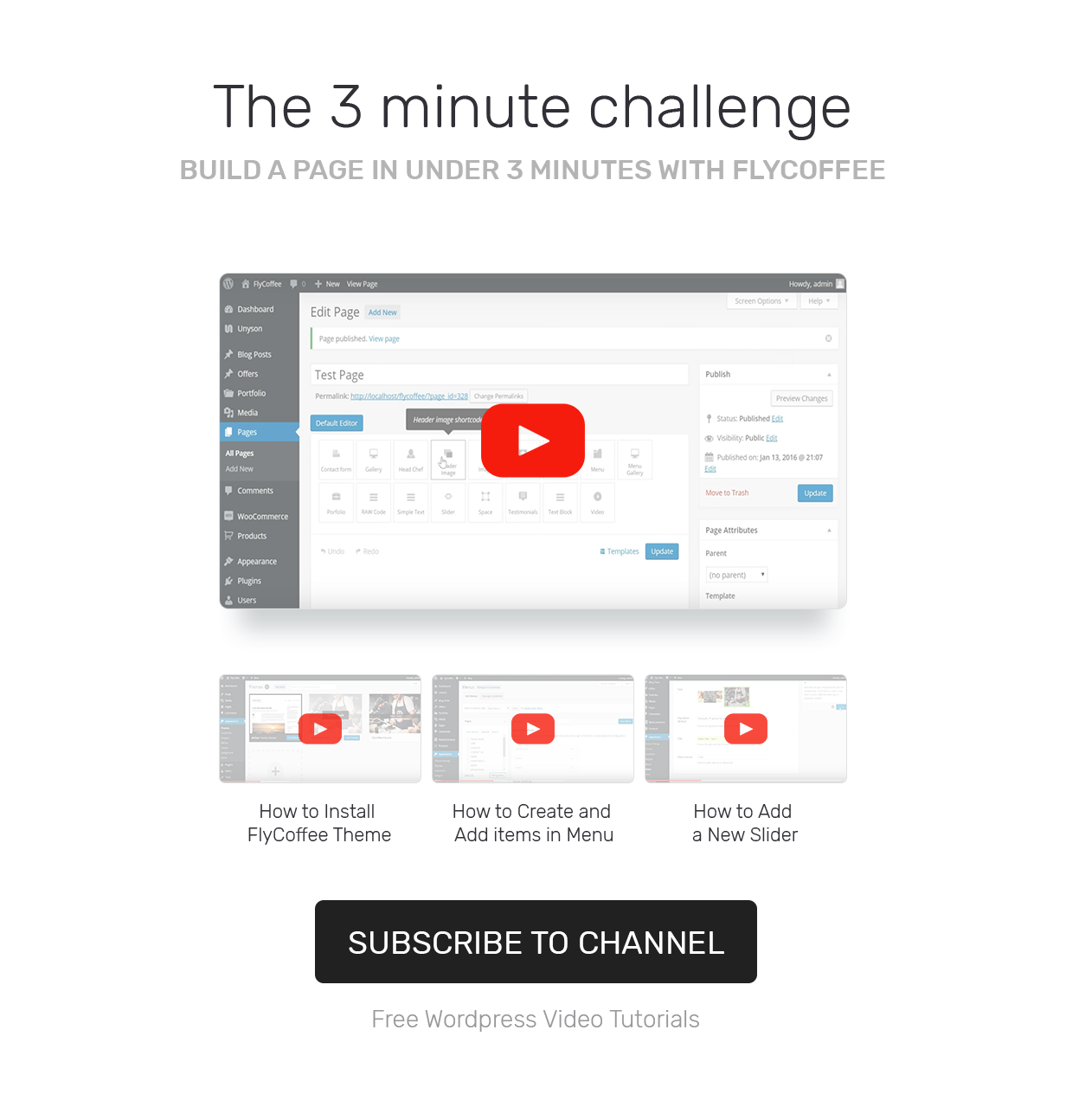 Testimonials: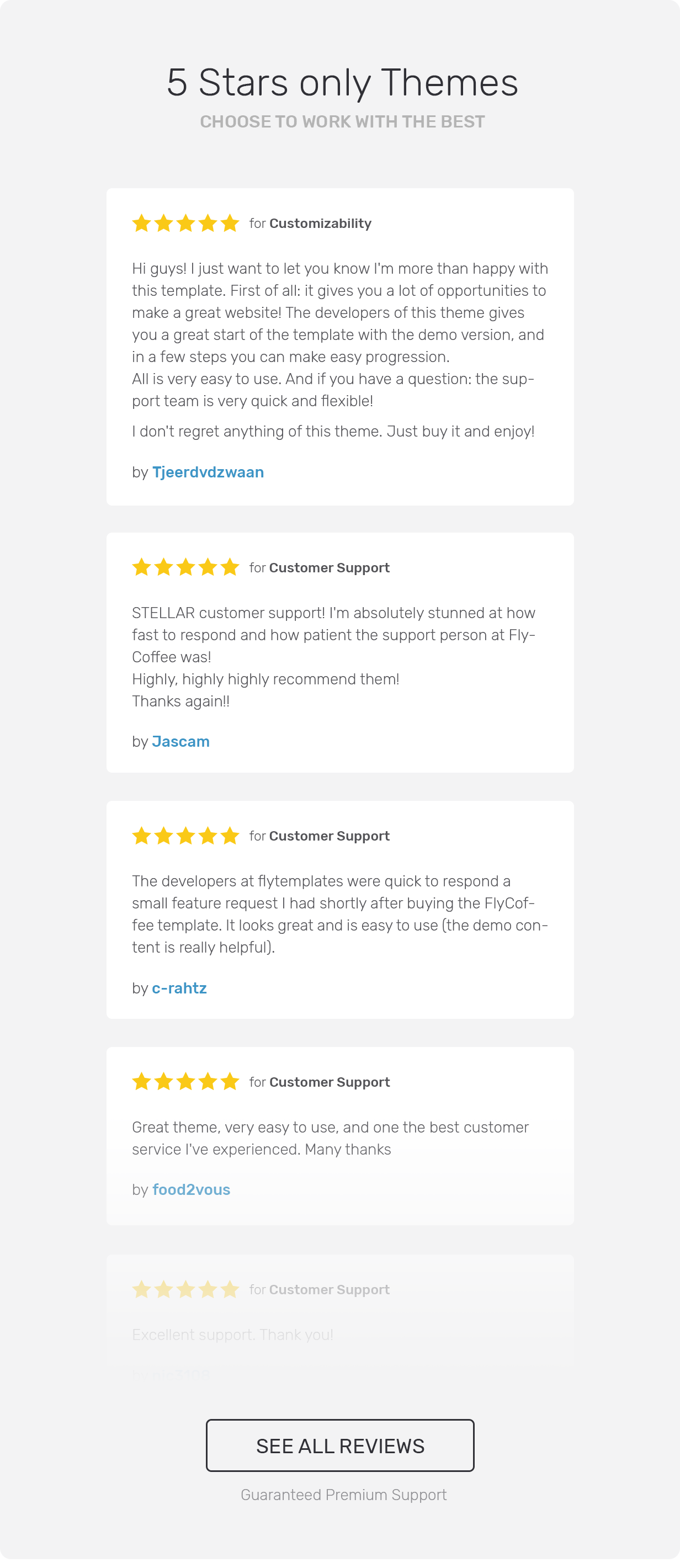 "We help you to create a website faster. Save your time!" – FlyTemplates.com



Public Collections
View All Collections