Design Agency & Premium WordPress Themes
Let us introduce ourselves…
Our name is Greatives and we are a team of people sharing common ideas and interests. Each one of us has been involved with the Internet since its younger years.
Having acquired a strong passion for the WordPress through the Themeforest, we design and develop Premium themes for both developers and end-users.
We tick masterfully all the boxes of a complete site: design quality, feature availability, multi-purpose and responsive, efficient code, customizability, customer support.
Why We Know?
We 've been there and we know how it feels: you are now burning from desire to stand out with your business, your blog, your portfolio and you don't find what you 're looking for.
We look forward to having you on board!
Featured Items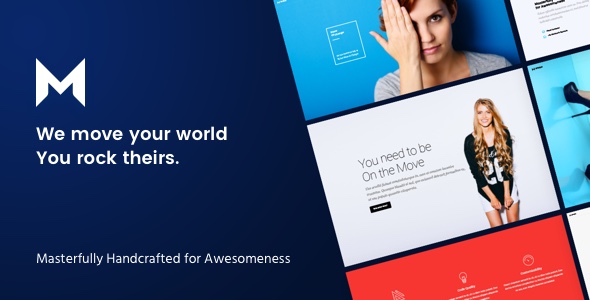 MOVEDO is a creative and multi-purpose WP theme masterfully handcrafted for nothing less than awesomeness. It literally sets in motion a series of new features, such as ultra-dynamics parallax, radical safe button, super-crispy moldable typography, and immaculate future-proof device style to break free from the tyranny of sameness. Whether general or specific-purpose websites, corporations, freelancers, agencies, photographers, designers, bloggers, you name it, MOVEDO breaks the mold, adjusts to your creativity, and rocks the world of users for you to become peerless in the most competitive times ever.
After several months of work and mainly with the consideration of your amazing feedback, we present Blade. Blade is a straightforward multi-functional WordPress Theme in which Flexibility and Simplicity exist side-by-side. It is suitable for building every website project you have in mind, believe us! Blade is completely based on your feedback, thank you all for that and for your reviews. Enjoy it!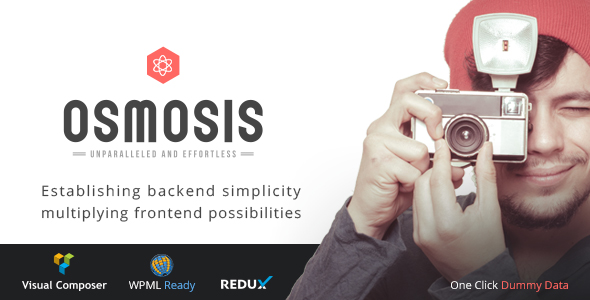 Osmosis is an unparalleled and effortless multi-functional WordPress Theme. It offers stand-out-from-the-pack options and superior aesthetics; become the designer you have always dreamt of and impress the world simply and smartly.Come on board for just $59!