iTechtheme is a Creative and talented team. Great idea | Quality Websites for our customers.
Our support response time can be up to 2 business days.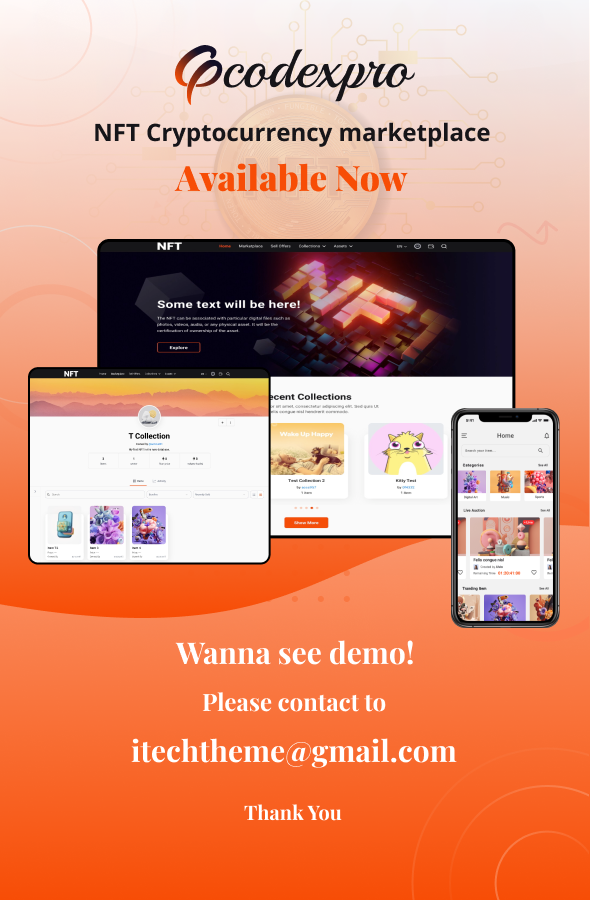 We are a creative agency of 25 talented designers, software engineer and mobile app developers and web developers. We are expert in developing digital items for instance website template design & development, mobile app template design, eCommerce template design & development, Web solutions for your company that we do in Laravel platform/python/codeigniter. We exclusively sell digital items on themeforest marketplace.
We've 60+ Items on Envato Marketplace.
We are your reliable Outsourcing Partner . As a Software development company, our aim is to create unique projects for our clients by transforming their dream into reality. Our team is ready to get your next challenge. We are available for freelancing work.
Our latest projects are:
Why we are the best:
We generate idea
We make best quality template for our customers.
Project delivery within deadline.
We provide free tutorials for our clients, so that they can manage their website easily. (If Required)
We are expert in WordPress customization work for any premium template
For Freelance Work:
Your next go with Software Company, don't be late to contact with us to get our best quality work and support.
Public Collections
View All Collections