Matvey Anan'ev (Matveyan)
My freelance services:
Website design
I develop high-quality website designs in accordance with all modern requirements for web-development. I work out in detail various adaptive solutions: for PC's, tablet computers and phones. It is easy to be a developer with my prototypes.
3-5 resolutions for adapting the design for various devices
Source materials are ready for developers
iOS and Android app design
I develop designs for iOS and Android apps in Sketch. After the design has been approved, I send all source materials to the client and upload the prototypes to Zeplin for convenience of developers. I am always online and ready to assist with whatever concerns my design. I can also create a design concept for AppStore and Google Play.
I comply with official iOS and Android guidelines.
I transfer the project to developers via Zeplin + all source materials.
Complete front-end
With this approach the prototype, design and page-proofing is done by a single team. Therefore, the design will be fully compliant with the prototype and page-proofing will be in accord with the designer's vision. As a result you will receive all materials for your programmers.
Cross-browser adaptive page-proofing using cutting-edge technologies
Saving time and reducing risks as a result of single-team work
My items: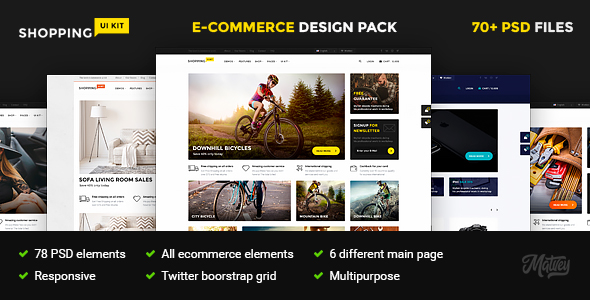 Shopping – multipurpose responsive e-commerce PSD template
Many design variants / Blog custom type posts (simple, gallery, video) / 6 diferrent main pages / 8 item preview templates / 3 open item templates + item landing page / Multipurpose (5 different tematics index page presetting)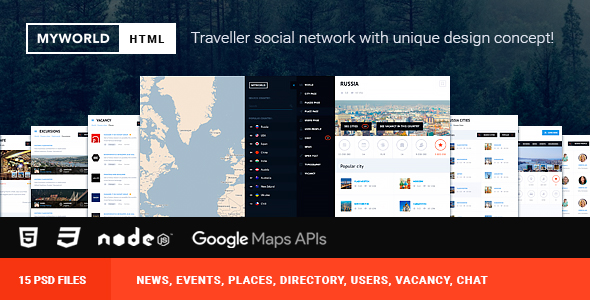 HTML & PSD Directory, geolocation template for traveller
Node.js / Actual Google Maps API / Integration with PayPal / Widget instagram / Directory of cities in the country / Directory of places / Product Tour / catalog of vacancies / Product developments / News (blog) / User Lists / User / Page with information about the city / Chat with / Traced all the popup window / Coupons and Discounts / Possibilities of monetization service / likes system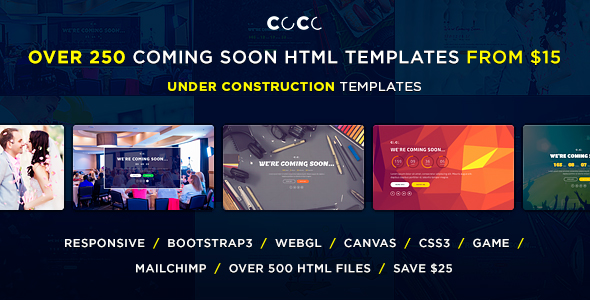 CoCo – 250 + Responsive HTML Multipurpose Under Construction Coming Soon Templates
Mailchimp integrated / Mail sender worked / Fully responsive design / CSS3 animation / Canvas, svg animations / Twitter bootstrap 3 / Full documentation / Valide html / Font awesome icon / More variants (500+) / Google fonts / Simple editable / Thanks pages / Error page / 3D JAVASCRIPT GAME / Slider background / Youtube video background / SAVE $23 FOR PLUGIN / Custom scrollbar (save $3) / Royal preloader (save $6) / Easy background script (save $7) / Countdown pack scripts + builder (save $7) / WebGL / pacman game / gamefication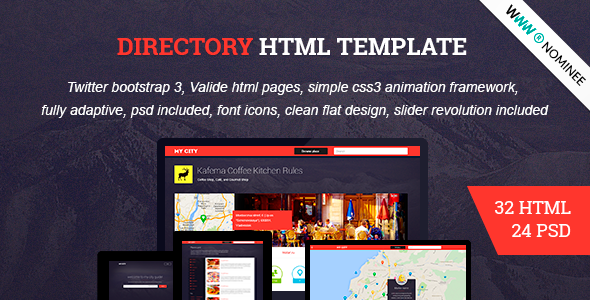 HTML Directory Geolocation, Social Network
Twitter bootstrap 3 / Fullly adaptive / Flat design / Google Maps API / Geolocation / HTML5 / CSS3 / CSS animation / Social network / Directory / Listing / Places / 4 Design variants / 24 PSD files included / 32 HTML files / HTML files with comments / CrossBrowser / Valide HTML code / Slider Revolution included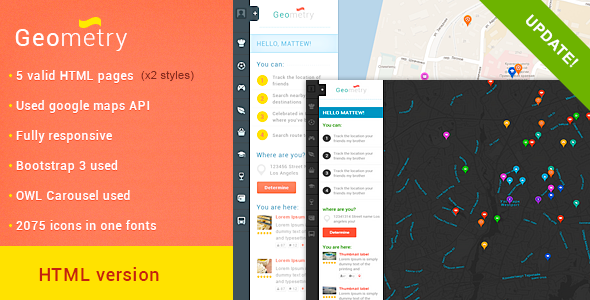 GeoMetry – HTML Geolocation Template v2
Unique design for geolocation social network / 5 valid HTML pages / Used google maps API / Fully responsive / Bootstrap 3 used / OWL Carousel used / 2075 icons in one fonts
Public Collections
View All Collections