Welcome to Mate_Themes
Matethemes team specializes in creating awesome UI/UX design, HTML5, Shopify & WordPress Themes. We make your life easier by providing flexible and responsive website solutions.
We promise the BEST service and the BEST customer support to all of our customers.
Great Services We Provide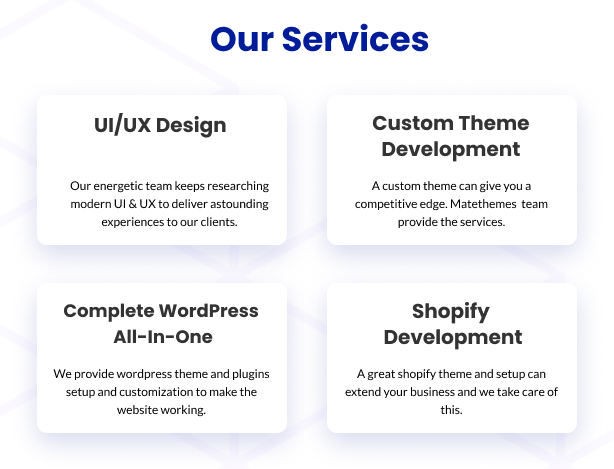 To Get a support?
Please open a ticket :
https://matethemes.ticksy.com/
MateThemes believes, Every problem and issue should have a nice solution. So we are here with powerful and creative solutions for the client's Shopify & Wordpress problems and issues.