Hi, we're Orange_Box - the 3D Map Generator Pioneers!
Support
If you need any support or help: you get it!
But before you send your message, please read the Instructions PDF and watch the tutorials. It's much faster than waiting for a reply. We spend a lot of time to describe the things very well.
Didn't you find the answer?
Then please log in your envato account. Use the email form at our profile page to contact us.
If you are reporting an issue:
give us as much information as possible (Photoshop version number, Extension Manager Version, OS version)
tell us what exactly you have done
screenshots are helpful
videos are very helpful (try this free app)
Get it for free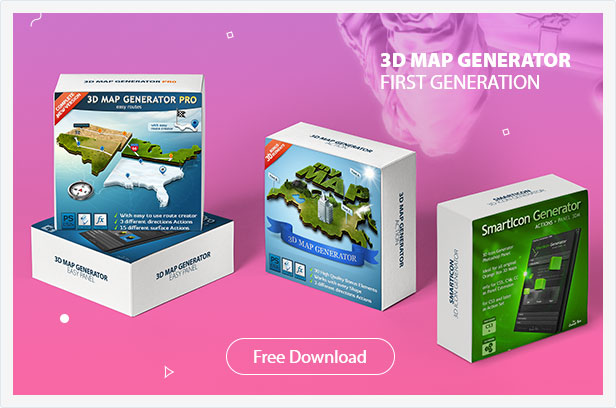 Public Collections
View All Collections