Hi, thanks for stopping by...
We are a small design studio specialized in print design offering a wide range of products. We also offer custom design of print materials and professional customization of items bought from our portfolio with reasonable pricing. Have a good time browsing our portfolio, please don't forget to share, follow and rate!

You can contact us for support regarding items bought from our portfolio or for freelance work by using the contact form on the right side of our profile.


Take a look at our latest item:





Check out some of our bestsellers:








Detail oriented design with high attention to perfect user experience is what we are looking for in the process of designing our material. You might just want to get the full picture, so why just not explore our portfolio?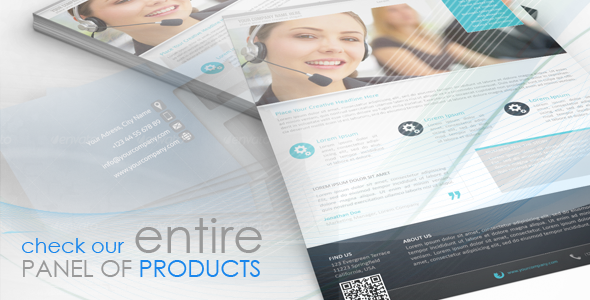 Your visit is highly appreciated, so we would like you to join our social profiles. Feel free to drop by and say a few words about our work.