RocketWay, Top Selling Email Author with an Impressive Rating!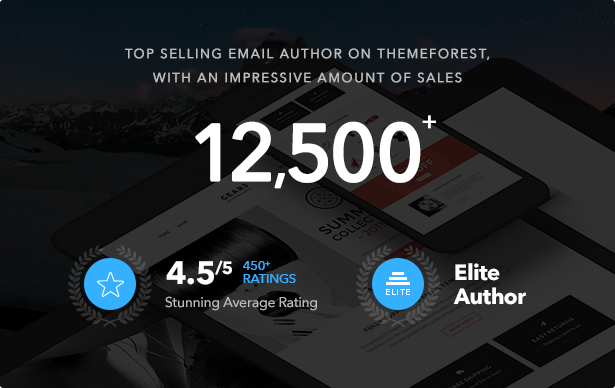 We are a bunch of crazy people who love to make great email templates! So little time and so many great ideas. For us it is not just about designing and coding but also the interaction with you guys. We listen to what you want, we think about what you want. This is also why we believe in great support.

We are pushing the boundaries to make outstanding and unique email templates and we are always trying to use the latest techniques. And at the end of the day? Happy people who like our templates, what makes us Love Our Job!