Taffo Velikoff (Stanislav Velikov)
Programmer and Music Producer – Dobrich, Bulgaria.
Lead Programmer @ Soundplate
Owner @ TAVVO Ltd.

My Products
TuneVoyage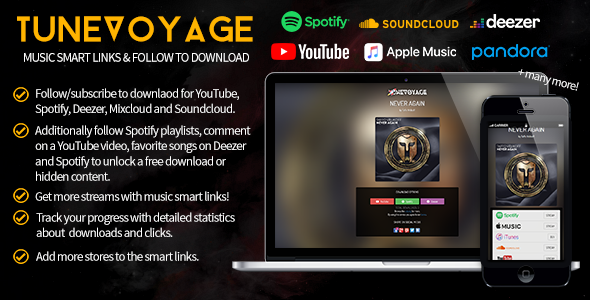 See More
|
Demo
|
Website
hotCoffee Laravel Admin (FREE)
See More
|
Documentation
imagekit-adapter (Free Laravel Package)
See More
|
Documentation
Portfolio
Checkout my website for my full
portfolio
.
Soundplate Clicks
Advanced music smart link system, pre-saves, event promotion, retargeting and much more! Legendary musicians like
Carl Cox
,
SKREAM
,
Hoodie Allen
,
Petite Biscuit
,
INNA
and more have already used Soundplate Clicks for their releases.
My Music
I will appreciate it if you take a few minutes to check out my music too!

My music website
Taffo Velikoff @ Spotify
Taffo Velikoff @ Soundcloud
My latest track on Azureon Select!