Quality WordPress Themes. Made in Germany.
We are a small team of designers & developers from the heart of germany with a passion for creating beautiful, professional & modern WordPress themes that simply work. Each product our team builds is thoughtfully executed with a simplistic and intuitive focus, down to the last line of code.
Featured Landing Page
Lista Landing Page is a premium landing page design for your newsletter or download, even just a service, your choice! Lista Landing Page takes good use of the Z Reading pattern to guide the eye around the design and ultimately convert your visitors in to subscribers or buyers.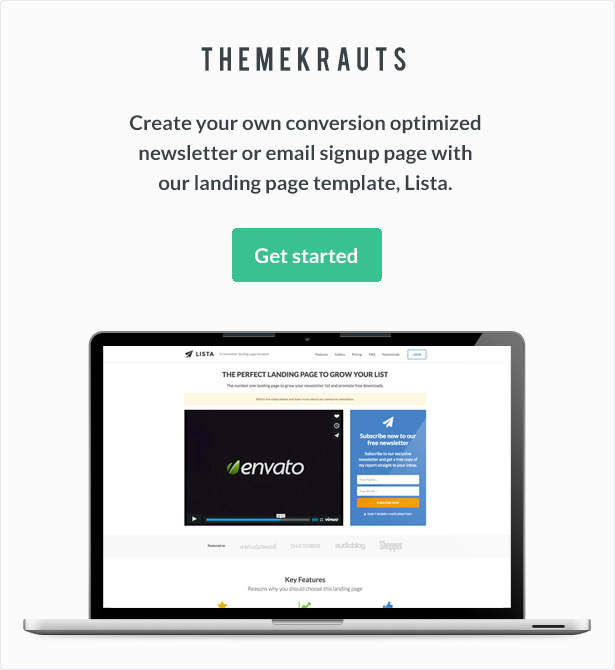 Need Support?
For support on any of my themes, please post your questions or suggestions direct in item's discussion board.