I'm your German WordPress Plugin Developer!
WP-Buddy is your specialist when it comes to WordPress Plugin Development.
ItemSupport
Support Information
Normally I will answer your questions within 48 hours (except weekends). But you can really help me if you follow these steps first to avoid asking the same questions over and over again. Thank you very much!
Read the documentation and the FAQ-sections first. You can find it on our website.
If you can not find a solution in the FAQ please follow the Support-Guidelines below.
Check out my WordPress Plugins!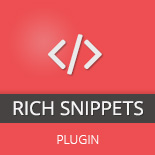 Public Collections
View All Collections