Your friends at Meks
Howdy! We are Meks – a team of creative professionals delivering world-class WordPress products & experiences. We are here to help you in having WordPress websites that you can be really proud of.
Fun facts
1. Over 40.000 happy customers around the world take pride in using Meks WordPress themes and plugins to power their websites.
2. All of our WordPress themes are rated with the best possible 5-star rating by our customers.
3. We carry the Power Elite author title, which puts us among the top 1% authors on ThemeForest.
Get in touch
Use the buttons below to connect with us on social networks and subscribe to our newsletter for news and updates from our team. Visit our official website MeksHQ.com for more information about us.
Featured Meks Themes







Testimonials
The feedback we've received is heart-warming. See what some of our customers are saying about their experience with Meks: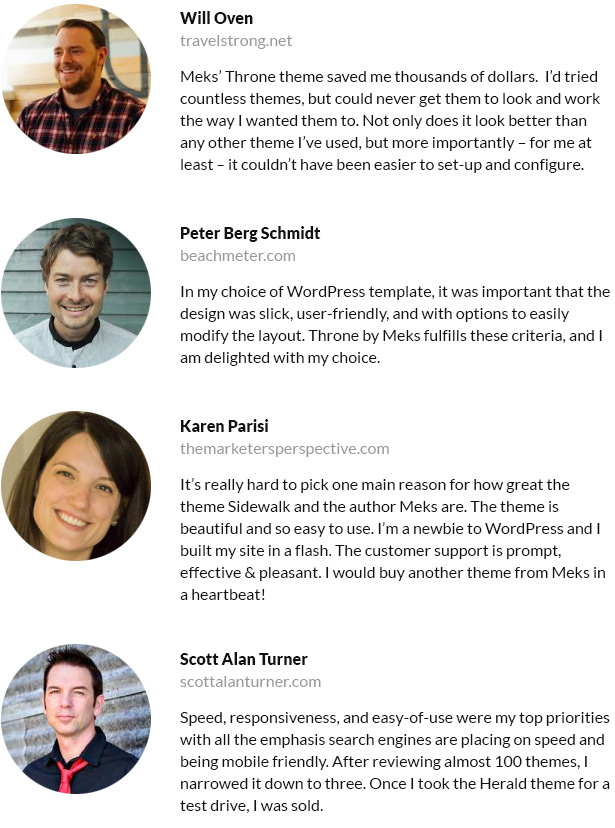 Public Collections
View All Collections