Premium Drupal Theme Provider
We are Symphony Themes, an active member of the Drupal community since 2008. Our profile are published as a service provider on the Drupal marketplace directory.
We are experts in Drupal theming, Drupal configuration and design. Our team is very small, so we know exactly what customers want and what we need to do.
Pls browse some of our best themes here, on Themeforest:
Stack – Multipurpose Drupal 8 Theme with Paragraph Builder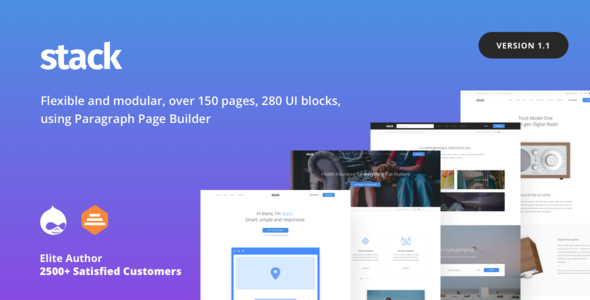 BizReview, our Featured Theme on Themeforest