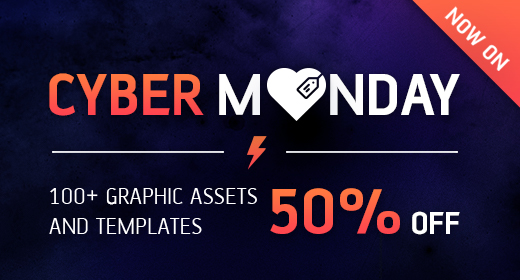 Build your design toolkit with 50% off a range of graphic assets, all hand selected by us.
From 2pm Nov 24 – 2pm Dec 1 2016 AEDT.
All items are already listed at the reduced price for this promotional period, full price retrieved as of 27 October 2016.
Check out all our items from VideoHive, ThemeForest, AudioJungle and CodeCanyon too!
---
122 Sales $32

276 Sales $23

174 Sales $19

11191 Sales $15

25 Sales $42

79 Sales $19

264 Sales $21

201 Sales $24

40 Sales $12

137 Sales $26

739 Sales $13

134 Sales $9

929 Sales $15

156 Sales $20

185 Sales $14

601 Sales $15

187 Sales $9

1057 Sales $8

97 Sales $12

129 Sales $9